Ballantine's celebrates people's individuality: Stay True.
So, on "Dia do Samba", we made a modular song.
So that each one could choose where their samba should go.


The lyrics tell the story of a person who left home to enjoy the samba day.
Along the way, it was possible to make your own choices through the verses.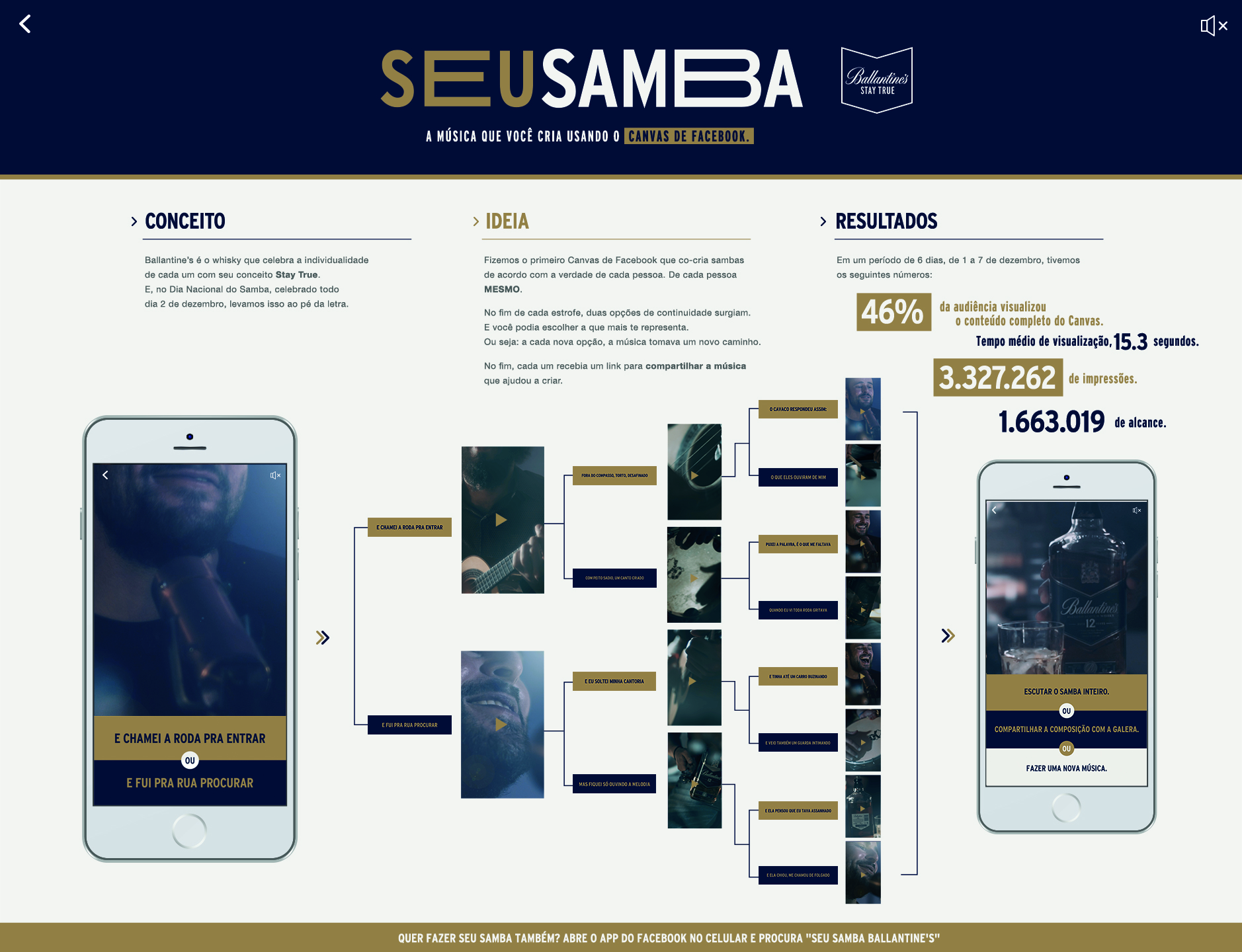 Here you hear each song separately.